WELCOME TO I-AMAZE
I-AMAZE comes with custom plugin "TemplatesNext ToolKit" to help you generate the services, portfolios,
testimonial as masonry and carousel, and many other elements in few clicks. To start Setting up i-excel, go to admin panel > "Appearance" > "Customize".
Recent Projects
Nunc tristique rutrum euismod. Quisque vestibulum, velit eget tincidunt egestas, dui est varius elit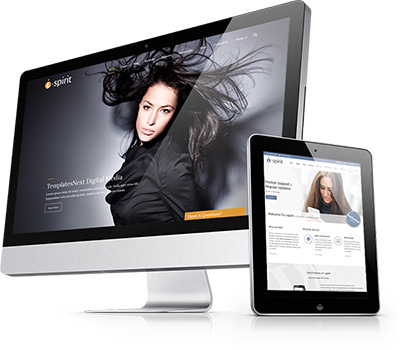 i-spirit, Crafted With Love And Passion
i-spirit is a flexible and powerful multipurpose WordPress theme packed full of custom widgets and easy to use content elements that give you control over your page. i-spirit is also fully responsive, meaning that the design will adapt to mobile phones and tablets for a more intuitive browsing experience. If you are looking for an all-in-one solution for your new business, then i-spirit is the theme for you.
Features Include
Responsive And Retina Ready.
CSS3 animations.
Revolution Slider.
Redux Framework.
Google Fonts.
And much more…
Know More..
Recent Posts
Female founders, particularly in B2B start-up companies, face unique challenges when it comes to gaining funding and support. When we look at the challenges women face in entrepreneurship today, the discussion often
Read More...
Personally, the training program was immensely informative and enriching. I am sure, just like me, every other participant has gone back a more informed and confident professional.
It has always been a pleasure to listen to Mr Krishan K Batra and it was no different this time. With years of rich and varied experience in Supply Chain, he always brings something different to the table.
Jeevan Magar, CPSM
Senior Supply Chain Manager,
Indian Air Force
I thoroughly enjoyed the training session on Block Chain Technology for Procurement SCM Professional held on 14.09.19. Looking forward to attend many more such training's.Anurag MittalDy General Manager Procurement , HSCC I Ltd.
The training was very good and content was also well aligned to Walmart's requirements. Practical Examples from Mr. Bartra's experience enhances the learning experience which makes the training even more interesting.Deeksha Kwatra, Walmart- Global Business Services
First of all I would like to mention that this program was very well conducted by a senior most person like Krishan who is also heading ISM-India. It was aligned to the objective and well organized. I could refresh and learn the fundamentals of strategic sourcing and category management to an extent. As mentioned by Krishan that the next phase will be BlockChain, so I am very much looking forward to understand this concept and its benefits as far as a sourcing person is concerned.Krishna SamarthManager Strategic Sourcing, Kronos India
In conjunction with a knowledgeable faculty, CPSM program utilizes the latest online asynchronous presentation with challenging competitive test studies in order to promote individual thought. Study material given by ISM is simply exceptional and excellent!! Also, Competency mapping is a concrete application based questions which focus on both substantial and in-depth knowledge together with case studies. I also liked online 'My Training' application based on the presentation of entire course content which is very informative and not just a focus on slides. Would like to thank Mr Krishan K. Batra who is always been supporting. I liked the Webcasts given on portal and have gained a lot of invaluable knowledge. I have been able to employ the skills and tips I learnt from CPSM course.
Priyanka Behal
Sr Manager Procurement,
G4S India Corporate service Ltd
The staff at ISM-INDIA was cooperative, well informed and solve any query asap. The ISM website is simple and easy to use .The certification and examination process and procedures are very clear and precise. Could not have done a better professional certification in Supply Chain  ,the course is economical and very much based on practical business knowledge . Wishing ISM-INDIA best of luck and great learning.Umesh KhannaVice-President, Sanyog Enterprises Pvt Ltd
Download i-excel child theme from here
here